Have a Clog? Need your sink or drain Unclogged? Call Us!
The Koen Plumbing Drain Cleaning Services team has been performing all types of residential and light commercial sewer and drain cleaning services in Dallas for more than 60 years!
Our drain cleaning service team experts use state-of-the-art video technology to find the source of the clog and take care of it fast. We find the root of all problem drains, including:
Toilets
Kitchen sinks
Bathroom sinks
Floor drains
Bathroom tubs
Shower drains
Washing machines
Dishwasher drains
Garbage disposal lines
We also solve other drain problems, including:
Pipe replacement
Sewer rebuilding
Sewer line repair
Blockages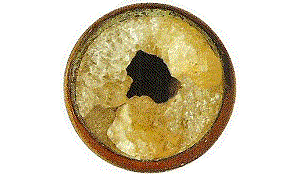 We Get Your Drains Bio-Clean!
Our master plumbers use the most powerful commercially available waste eliminator on the market, Bio-Clean. This non-poisonous, no heat, no fumes drain cleaner is safe for people and plumbing.
Sewer Line Repair
Due to age, weather or other factors, your drains and sewer lines could suffer from any number of issues. Koen Plumbing locates and repairs all types of line problems including:• Broken
Offset
Cracked
Root issues
Joint leaks
Corrosion
Collapsed pipes
Call (972) 406-8076 or (469) 522-1221 to learn more about our sewer and drain services.