Koen Plumbing Can Handle All Your Fixture and Appliance Needs – From Disposals Installation to Toilet Repair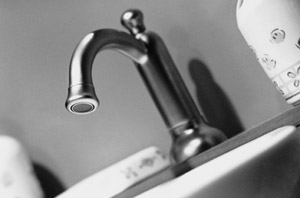 SAVE on Plumbing Fixture Repair and Installation.
Repairs are only half the equation – sometimes you need something new installed or just want to upgrade to a more modern choice. Koen Plumbing has you covered either way. We specialize in repair and installation for bathroom and kitchen fixtures including bathtubs, disposals, faucets, sinks, shower pans, tiles and toilets. We also offer water heaters repair services. Whether you need your bathroom and kitchen fixtures repaired or replaced, our friendly and skilled contractors are ready to help you. With over a half-century as a family owned business in the Dallas area, we specialize in the following services:
Disposals Installation
Faucets Repair
Kitchen Sinks Repair
Toilets Repair
Water Heaters Repair
We can repair your existing bathtub, disposal, faucet, sink, shower pan, tile, toilet or water heater, and when the time comes, we can replace any of these fixtures with leading products. If you want to skip any of our repair services, like our kitchen sinks repair services, you can go straight for a new installation to update the look of your home. Our team of experienced plumbing and appliance experts is ready to do any type of repair or installation you need.
Save Money on Installation and Repair Services:
If you are in the market for a new bathtub, faucet, sink or toilet, we can install it for you at a price that can't be beat. For example, sometimes simple toilets repair services won't do, and it might be more cost effective to replace a toilet rather than flushing money down the drain on repairs. We proudly offer affordably priced toilet, bathtub, faucet, shower and sink installation.
Call Koen Plumbing in the Greater Dallas Area today for more information on our plumbing fixture installation and repair services.