Good News… Shower Pan Replacement and Repair Can Be Totally Stress Free!
Licensed Shower Pan Installation for 66 Years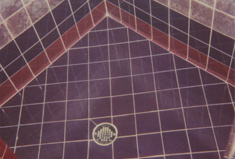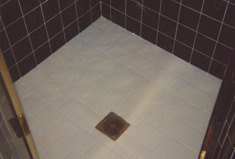 How Serious is a Leaky Shower Pan?



Sure, a leaking shower IS a leading cause for termite damage, mold, wood rot, sheetrock damage, carpet damage and other unwelcome problems. But… an efficient and expert shower pan repair often tackles the problem before any significant damage takes place!
That's just one good reason to call on the experts at Koen Plumbing. It's a city mandate that only a licensed plumber can perform shower pan replacement and repairs (in strict adherence to city codes)…and you'll be glad to know that we've been licensed for over 66 years!
Expert Diagnosis, Stress Free Repairs!
Repair or replace? Is there any other damage? We'll tell you straight. We'll also explain your options so you can choose a solution that fits your needs, design and budget. We're affordable, prompt and honest and we have the experience and training to do the job right the first time.
Beyond the Repair…
Our technicians don't just have the skills and training to perform a complete repair, we're experienced Tile Masons as well! Expert retiling prevents repeat damage to your new shower pan ensuring long-term performance. Plus, our work will beautify your space and add value to your home.

The 2 Best Reasons to Call Koen Now!
We're the honest guaranteed experts.
Call Koen and you'll feel like you're in good hands from the very beginning. Our work is guaranteed and our prices offer you significant savings. Every job is taken care of from start to finish with great efficiency and skill
.
One Call, One Company!
Why pay to have a second company come out and retile after your shower pan is repaired? With 3 generations and 66 years of experience as plumbers and master tile setters, one call to Koen ensures an expert repair and a shower restored to its beautiful perfect condition. Save time…save money…prevent hassle…and call Koen today!
Stop by our coupon page for $50 off coupon for shower pan and tile replacement!